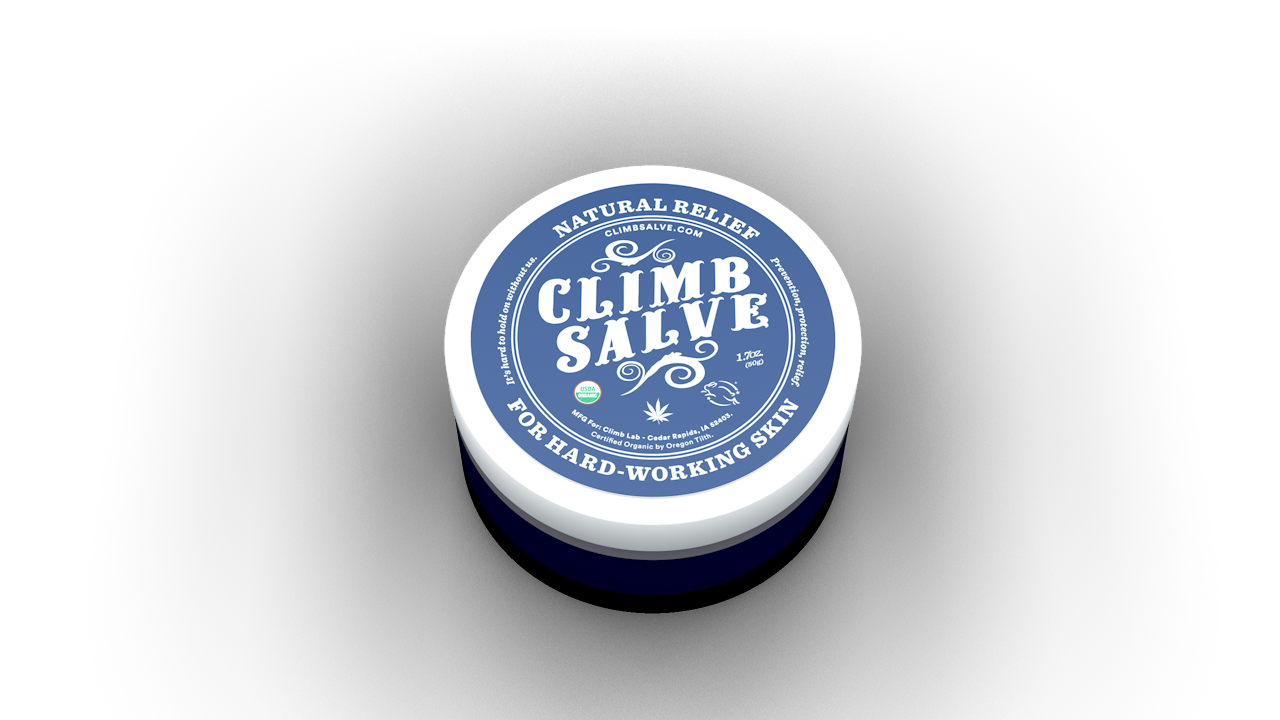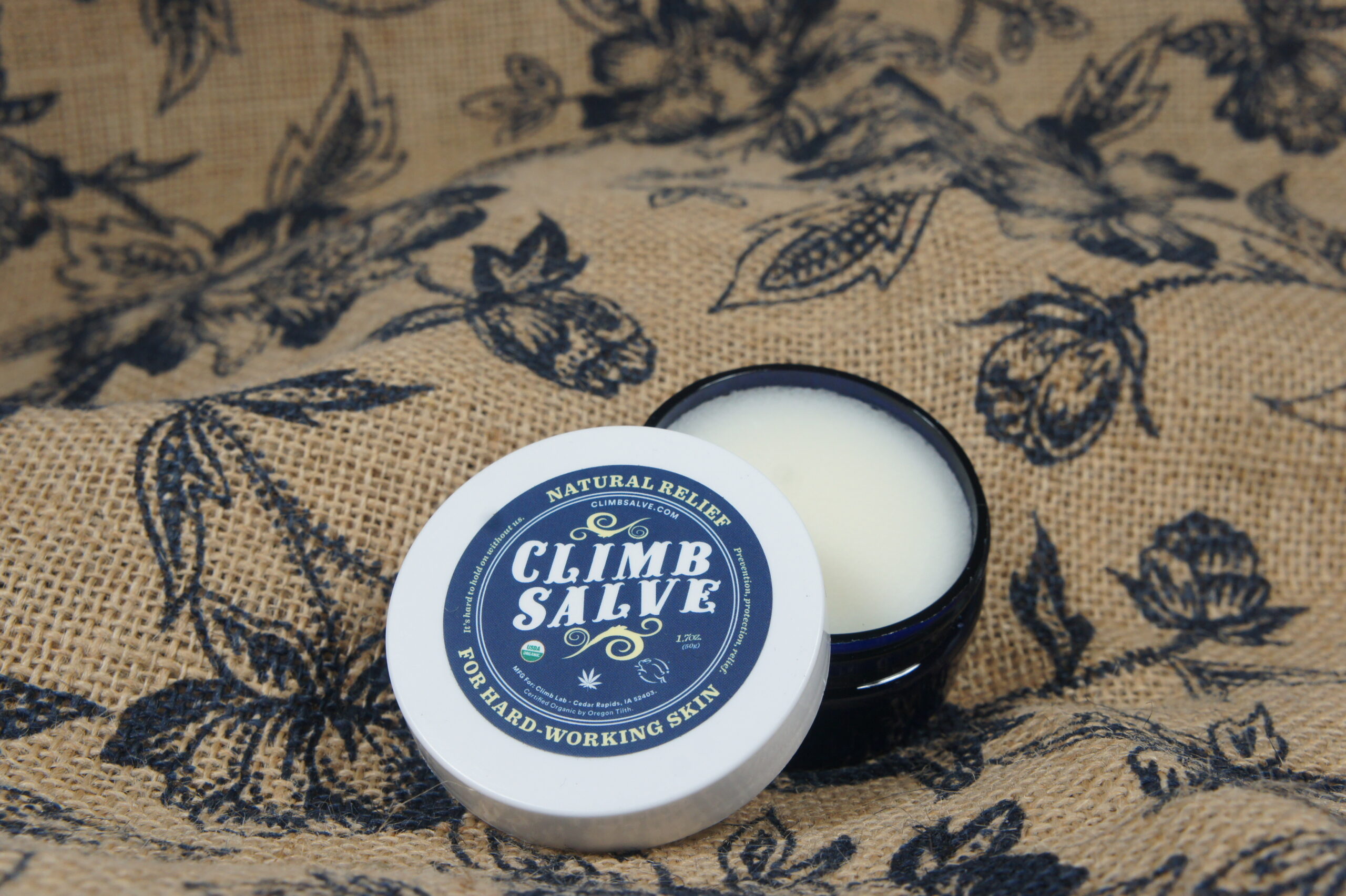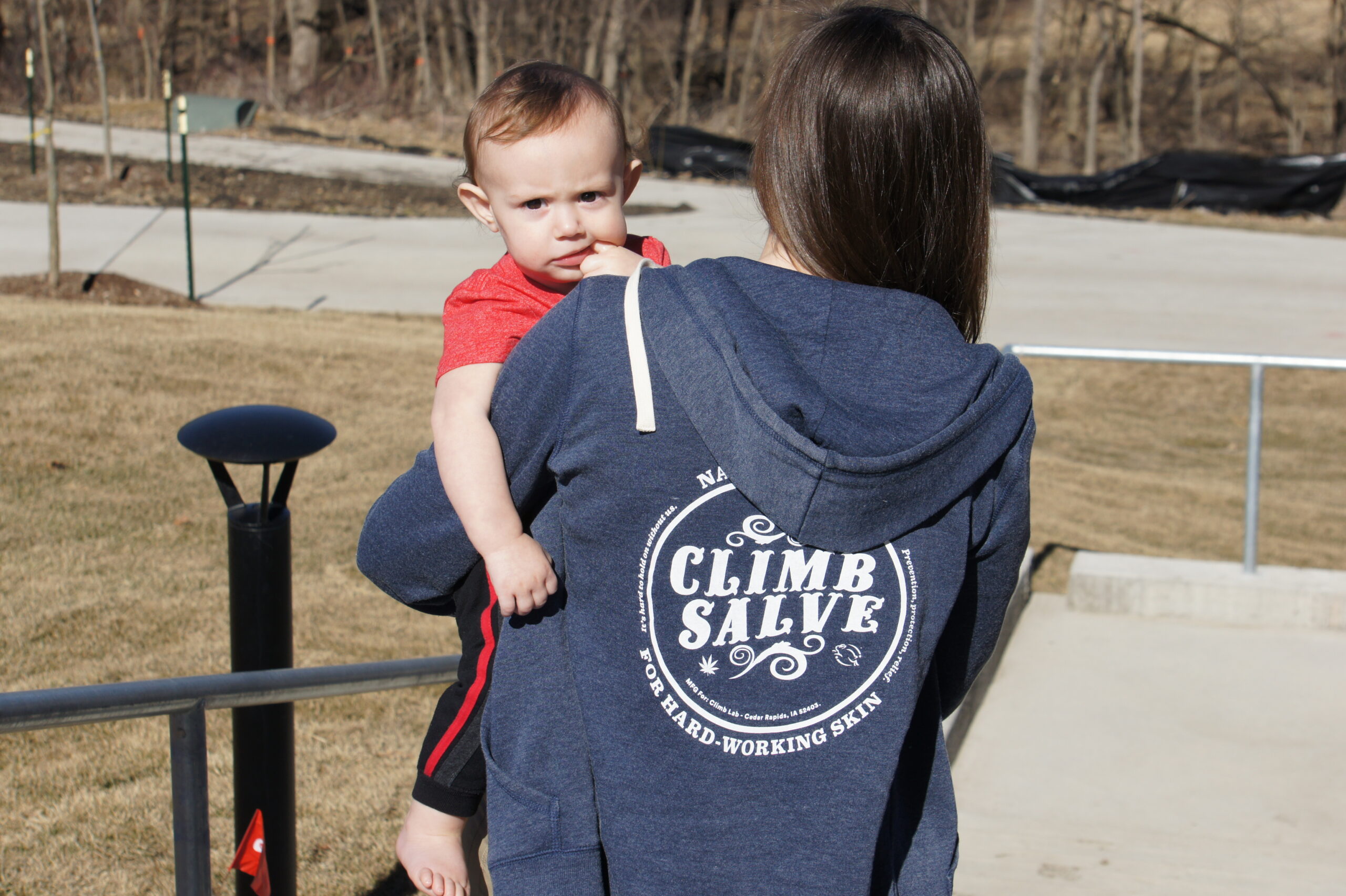 Great for the whole family
Our CLIMB SALVE works great on both kids and adults. It was formulated to alleviate dry skin irritation and keep the largest organ on your body happy. Climb Salve is a balm packed full of organic ingredients that can be applied anywhere that relief is needed. Throw it in you car, stuff it in your pack, and make sure your diaper bag has one because the uses are endless. Don't quarantine you skin – CLIMB SALVE
Coconut Oil
Lavender
Echinacea
Golden Seal
Hemp Seed Oil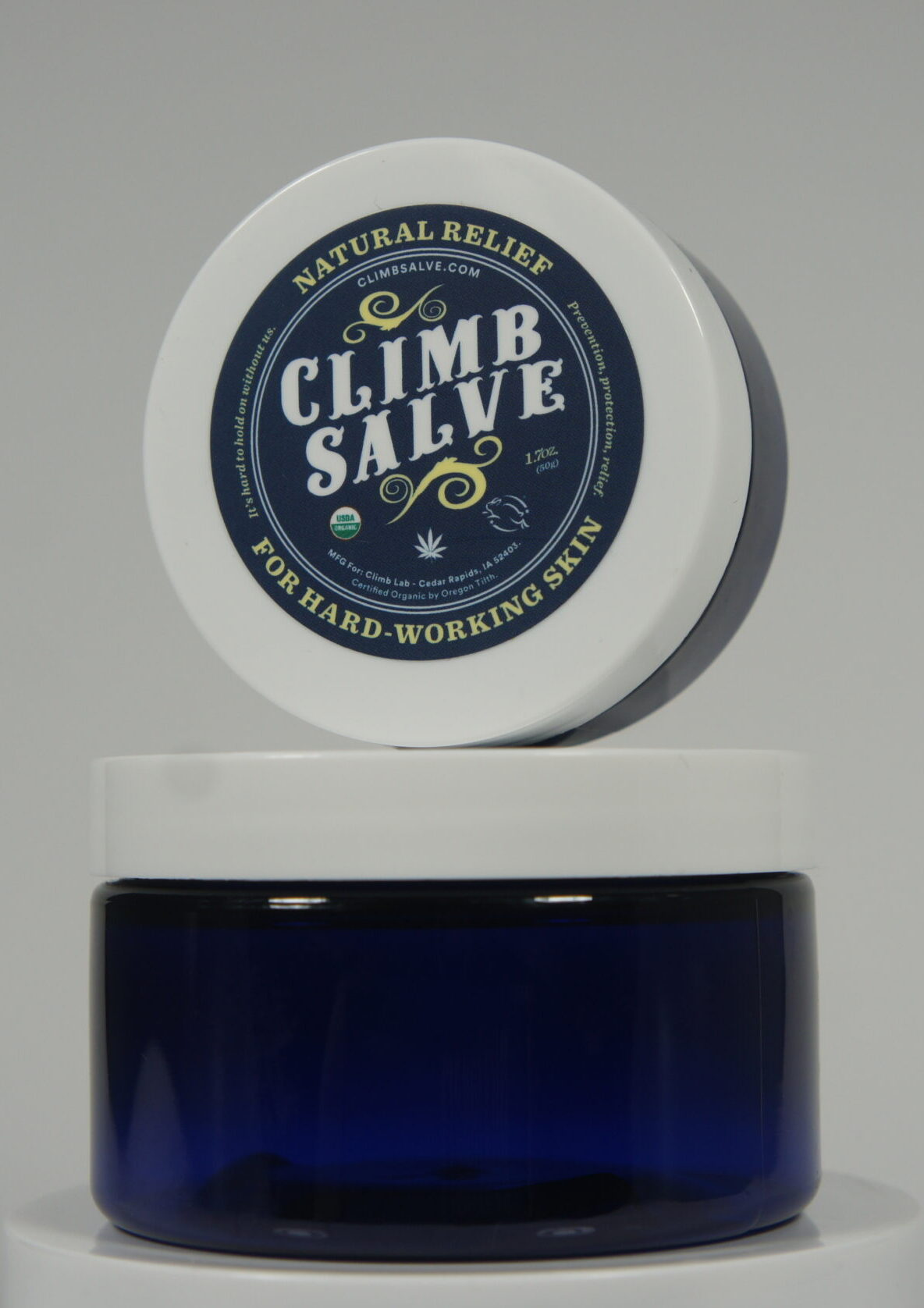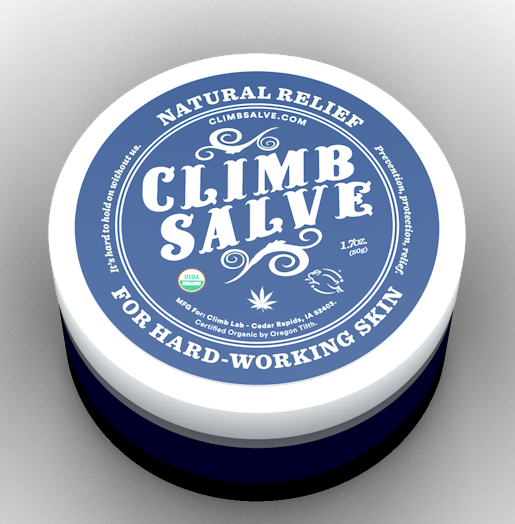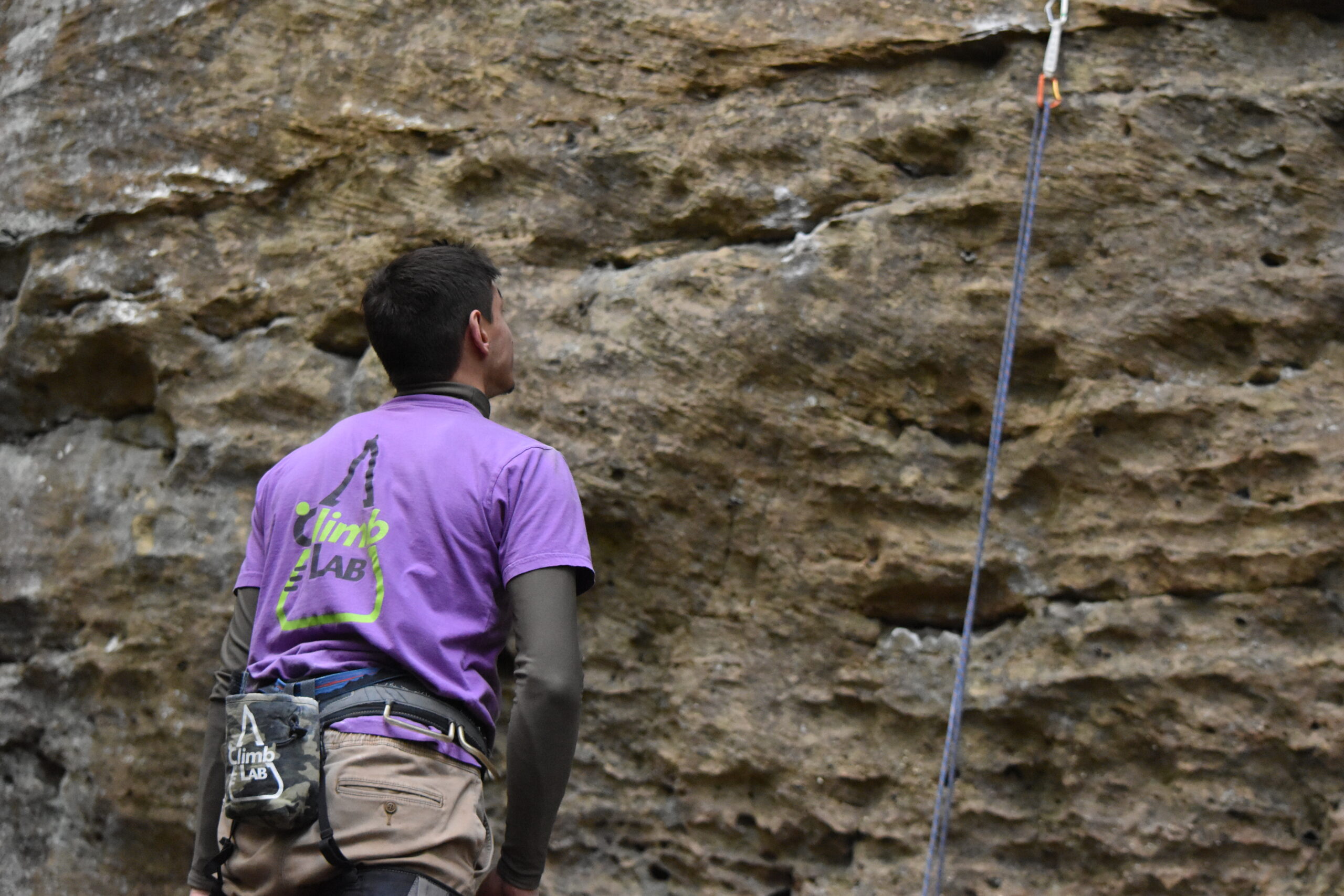 Go where the adventure takes you!
As a second generation rock climber and father of three boys, my life is chalked full of adventure. I'm Alberto Lacayo III, a transplant of Iowa, and the electricity that jumpstarted what is CLIMB LAB. It's under that name we made our frist product, CLIMB SALVE. My earliest memories are playing in the dirt at Quartz mountain while my Father was climbing huge granite rock faces. That exposure is what led on to become a defining trait in my pursuit for adventure as an adult. Naturally, I also found climbing and quickly realized that I enjoy working with my hands. Shortly after, a company was created and a product was born. I now operate my own contracting company in the CR area and spend most my time with family enjoying life.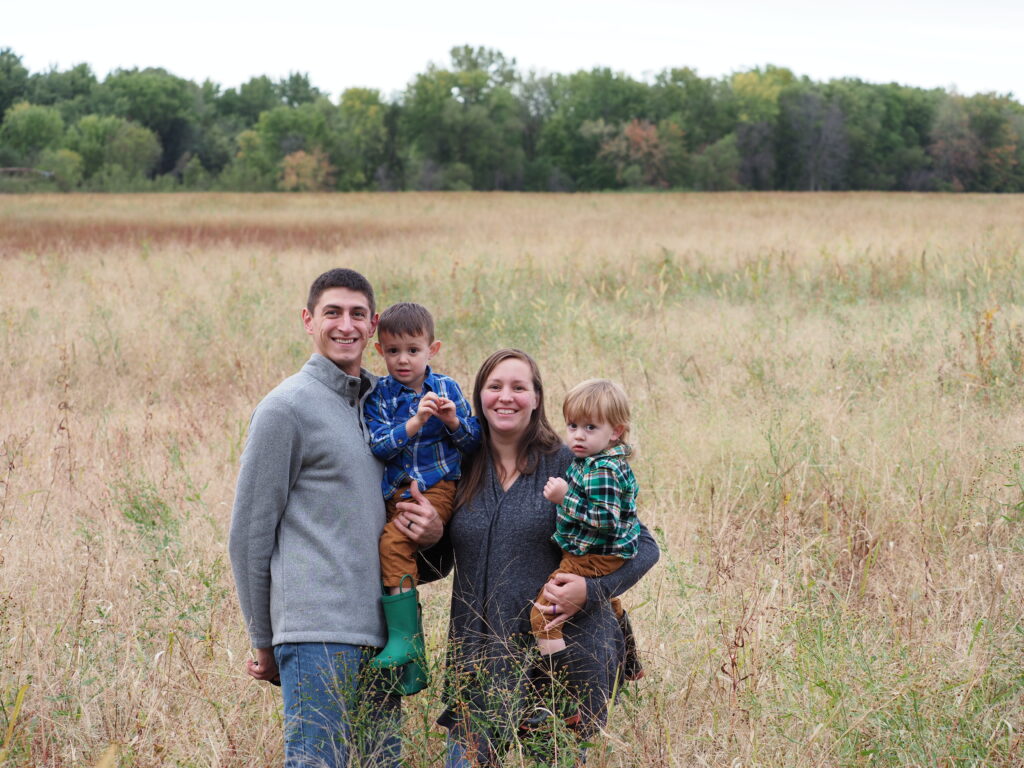 California to Iowa and rooted the like the prairie!
Meet the family (left to right): Alberto III & IV, Amber, Axton, and not seen – Atlas and dog Dakota. We live in Cedar Rapids and have a small property in Homestead, IA. Amber is a homemaker, the ultimate shipping coordinator, and from Northern California where during select months of the year wishes she still resided. Alberto is a transplant who met Amber while attending college in Folsom, CA. Shortly later we moved back to Cedar Rapids, IA to build a life and make a family. Our business is exactly what you see here. We do our best to create quality products and always put our customers first. With Midwest values and Westcoast connections, we are ready for the challenge.